Giving Thanks!
In the midst of a hectic autumn, we have much for which to thank the Lord.
Annual Members' Meeting: As the coordinator, Cheri was glad to see the mission's meetings go well in mid-September.
David Tucker, President of Trans World Radio, spoke on "The Power of God." We also heard reports of what God is doing through radio, healthcare and education around the world, and conducted mission business.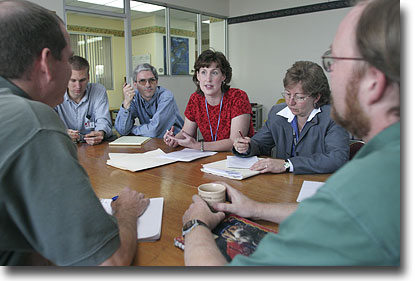 Cheri debriefing with the Annual Members' Meeting team in Quito.